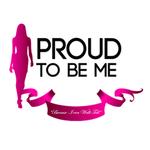 Our mission is to continually provide life changing support programmes that empowers young women to have healthy self-esstem, confidence, resilience and self belief to aspire, achieve and love themselves.

ABOUT US:
Proudtobeme exists to support and encourage young women (ages 13-19) to embrace leadership, decision making and influencing skills, both now and in the future.
WHY OUR WORK MATTERS:
The majority of the young people we work with are BAME and from marginalised and disadvantaged communities. They struggle with a myriad of issues such as low self-esteem, lack of confidence and emotional and mental challenges. These disadvantages affect the young people throughout their day to day lives and for some it is too much to bear. Many are exposed to sexual and domestic abuse, bullying, crime, exploitation, gang activity and low education. The knock on effects include: low educational achievement which in turn follows them into adult hood and can prevent employment aspiration.
PTBM delivers bespoke programmes to these young women that results in positive evidence based outcomes.
OUR VALUES:
Proudtobeme believes that no young women should be disadvantaged because they have not clutched the possibilities of what they could achieve in the future.
OUR AWARDS:
Global Women Inventors and Innovation Network (GWINN) Recognising Outstanding Achievements
Enterprise Mind Award 2016 (Celebrating Diversity & Achievement)
GAB Award 2016 (Celebrating Community Development)
Regional Finalist (London) for Forward Ladies National Awards 2017 sponsored by HSBC
Finalist for National Business Women's Award 2018
WHAT WE LOOK FOR IN OUR PEOPLE:
Passion for youth, Fun and engaging manner
HOW WE ARE DIFFERENT:
There are very limited services that exist that provide targeted services for young women aged 13-19 particularly those from BAME communities. In addition, all members of the leadership team and staff have lived experience. We provide bespoke co-creative programmes delivered by skilled and qualified facilitators. We encourage our beneficiaries to pay it forward and become volunteers.