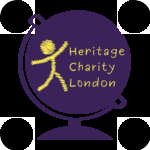 Our mission to give children equal access to education is one of the most powerful tools we can use to enable a positive change in the world. Education reduces poverty, helps prevent disease, empowers women, and inspires young people to be agents of positive change.
ABOUT US:
Heritage Charity London is a UK registered charity ( 1194163 ) that runs after school clubs, workshops for disadvantaged children and community projects in the UK and sponsors out of school children to enrol formal education in India.
WHY OUR WORK MATTERS:
Our priority is ensuring the health and wellbeing of our students, teachers, and staff while unlocking the promise of education.
Our Opportunities
Basketball Coach
Min. 39 Weeks Minimum weeks

We are looking for a Basketball Coach to run our After School Club at Heritage Charity London once a week in either Westminster or Southwark. You will be responsible to run primary school basketball after school club along with another coach.
Key Stage Two Basketball Coach
Min. 39 Weeks Minimum weeks

Key Stage Two Basketball Coach
Education, Health, Social Care, Sports, Young People
Come along and run one of our basketball after school clubs with key stage two children in Southwark!