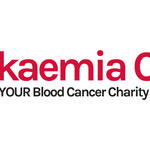 We exist to improve the lives of everyone affected by leukaemia, MDS and MPN. We provide information, advice and support for anyone affected, this includes patients and their friends and families too. We raise awareness of the issues impacting people affected by leukaemia, MDS and MPN, and campaign to fix them. We are driving early diagnosis, raising public awareness, improving services, and ensuring access to effective treatments. But most importantly, we bring people together and unite them behind our common goal. Together, we will create the future we all believe in.

ABOUT US:
Leukaemia Care is the UK's leading leukaemia charity. For over 50 years, we have been dedicated to ensuring that everyone affected by blood cancer receives the best possible diagnosis, information, advice, treatment and support.
WHY OUR WORK MATTERS:
Early diagnosis saves lives. Raising awareness is crucial to combat the many issues that prevent people from seeking help. And so is breaking down the barriers that delay diagnosis once they do.
Every year, 10,000 people are diagnosed with leukaemia in the UK. A third (37%) of people will be diagnosed in an emergency, over 75% more than other types of cancer. This is unacceptable.
An emergency diagnosis reduces your chance of survival, with only half (55%) of people diagnosed with leukaemia in an emergency surviving for more than a year after their diagnosis. We need to do everything we possibly can to improve the diagnosis of leukaemia and related blood cancers. And we need your help. Thousands of lives depend on it.