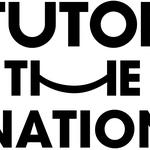 Making education fairer, one tutoring session at a time

ABOUT US:
Tutor The Nation is a new charity working towards a fairer education system in the UK. We aim to help State school pupils develop the confidence and skills they need to achieve their goals through free, online tutoring delivered by passionate volunteers. Our volunteers are helping to transform lives, one tutoring session at a time.
WHY OUR WORK MATTERS:
While most young people are back to school, the pandemic continues to cause disruption to learning and it's hitting deprived state schools the hardest. Our free and flexible tutoring sessions aim to make tutoring accessible so we can give back where it's needed most. We aim to help state school students develop the confidence & skills they need to achieve their goals, whatever they may be. The power of tutoring can help to close this gap. 
WHAT WE LOOK FOR IN OUR PEOPLE:
You are a UK-based university student, recent graduate, or experienced tutor
Passionate and knowledgeable about your subject area(s)
Empathy and compassion towards your student will make you a great tutor
Commitment to a minimum of 1 hour per week for a State school term
Maintain a growth mindset towards learning and tutoring practice
Serve as a role model for your tutee
HOW WE ARE DIFFERENT:
Our tutoring is completely free; that's at no cost to the schools, pupils, tutors or the taxpayer.
Our Opportunities
Volunteer Online Tutor
Min. 8 Weeks Minimum weeks

We are looking for volunteers to provide one hour a week of free online tutoring in any GCSE or A-Level subject, to help disadvantaged students feel more confident and passionate about learning.