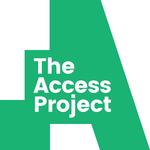 We support young people from disadvantaged backgrounds to unlock their potential, break down barriers to accessing selective universities to transform their future career prospects.
ABOUT US:
We are an Education charity supporting disadvantaged young people 14-18 through an in-school programme of support as well as tuition provided by students and professionals to support their academic studies.
WHY OUR WORK MATTERS:
The Access Project is an education charity supporting young people from disadvantaged backgrounds in London, Birmingham and the Black Country, the East Midlands and Bradford. The programme provides in-school support which includes 1 to 1 mentoring, university trips and workshops as well as personalised academic tuition, to help disadvantaged young people gain places at top-third ranked universities. At the moment, young people in the UK from disadvantaged backgrounds are six times less likely to progress to a top-third university compared to their peers working at a similar academic level, so The Access Project seeks to change this. We help these young people to see university as something that is "for them", to support them to make competitive applications and to get the grades they deserve so that they can fulfil their potential.
THINGS WE ARE PROUD OF:
Students with The Access Project are four times as likely as similarly disadvantaged student to attend top universities.
The charity helps more students access top universities every year. 61% of our students placed at Top Third institutions in 2018/19, up from 57% the year before and 53% in 2016/17.​
GCSE students with The Access Projects make on average half a grade more progress than their peers, in their tutored subjects.
WHAT WE LOOK FOR IN OUR PEOPLE:
Either be currently studying for an undergraduate degree or have an undergraduate degree/equivalent professional qualification
Either have an A Level subject you wish to tutor at GCSE (grade B or above) or an undergraduate degree in a subject you wish to tutor at A level.
Be able to spare 1 hour a week in school term time over the next academic year to tutor (starting between Sept-Nov 2020), plus 30 mins a week preparation time
Be prepared to undertake an enhanced DBS check (criminal records check) and offer two references (personal or professional)